Harmann's Creative Photo Lounge's Current Specials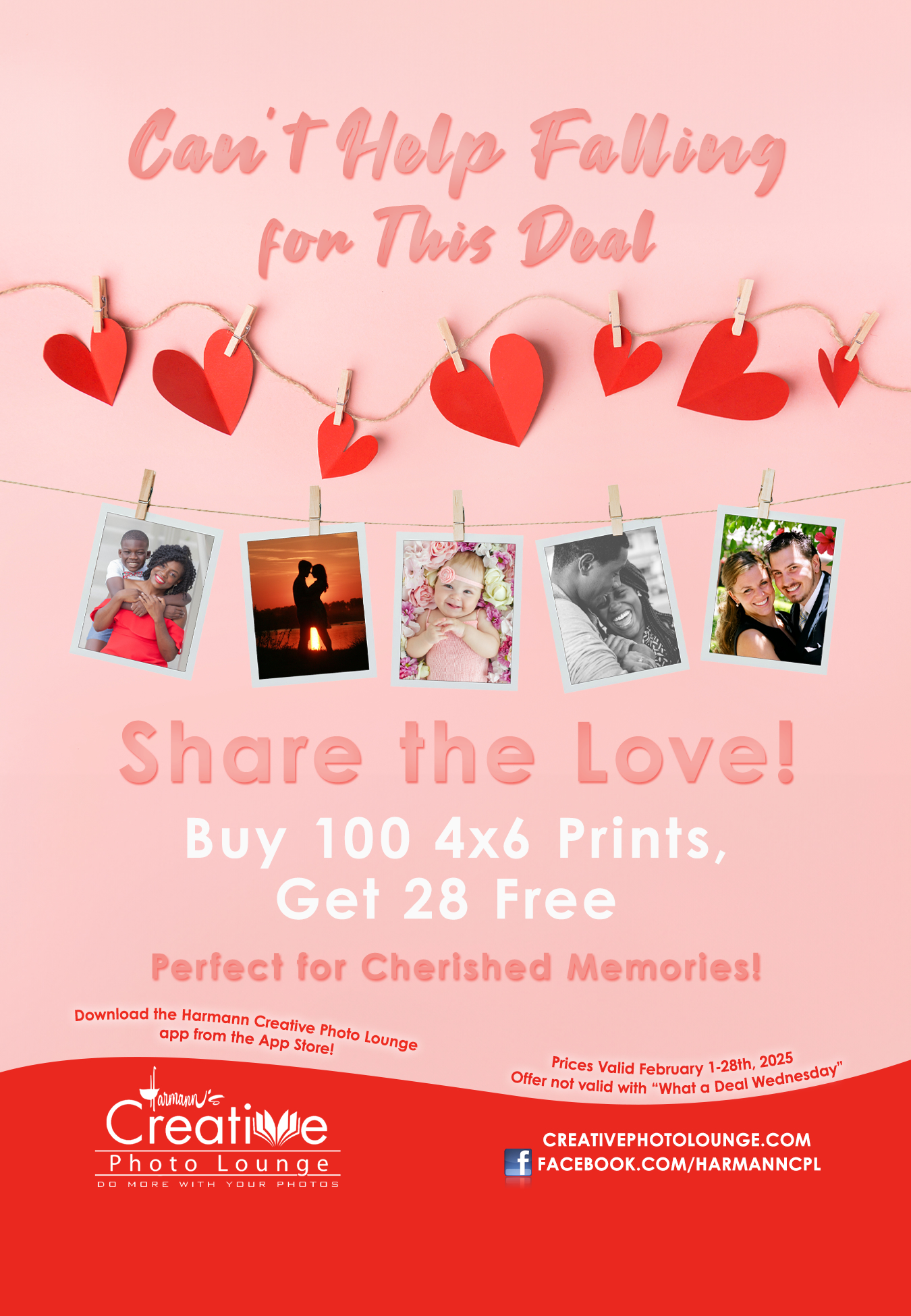 February Special
Take 18% Off Prints Up to 30x40!
>
Offer valid 2/1/18 through 2/28/18.
Stop in at one of our kiosk locations or order online!
You must be a Harmann's Photo Club Member to receive promotional pricing.
FREE Photo Club Membership is available!
Sign up for our free membership by clicking here or by stopping in at one of our kiosk locations.
To be a member: You must be 13 years of age • "Active Participation" use of service at least once within 365 days • We reserve the right to dissolve account for derivative or defaming works • Must provide accurate and current information •Account is non-transferable.