Harmann's Creative Photo Lounge's Products & Services
Below are some of our most requested products and services. Please stop in at one of our kiosk locations, see what we offer online, or contact us if you are looking for other products/services. We'll be glad to help!
Products
Click on the images below for pricing information.
Services
Photo Retouching/Restoration
We also offer photo retouhing and restoration services. Click here for samples of our work. Drop off or email your picture for a quote!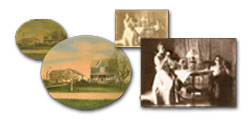 Scanning
We can scan your photos and put the images on a CD for you. There are three types of scans available:
Normal Resolution: 300dpi
High Resolution: 600dpi
Ultimate Resolution: 1200dpi
Click here for pricing.
We also scan slides, or 35mm or 120 film. Click here for pricing and options.
Have other scanning needs? Give us a call...we may be able to help!